I first started Emperor with Ryan in 2014 with the idea of creating a business that allowed us to create amazing work with other creative professionals. It was going to be a tough journey with a steep learning curve but I knew  the adversaries we would go through would get Emperor to the position it is in today. This is something that I am immensely proud of and our achievements are something I want to share.
"Alone we can do so little; together we can do so much." – Helen Keller.
2019 saw Emperor grow from a team of two to a team of five exceptional professionals. It is this growth that allowed us to take on bigger jobs and foster our network of clients, partners and creatives. 
Emperor is its people – every single person on the team is recognised for their individual talents, personality and knowledge. I applaud them for being phenomenal at their jobs but our biggest strength and what is most important is how we operate as a team. I work with 100% confidence in my guys. I show them this with complete transparency with all things – nothing is off limits. It allows transparency in the strengths and weaknesses of the business – giving them responsibility, the feeling of being a vital part of the business and allowing them to have input to the growth of the business. It is also an important part in them seeing me as an equal, not their boss.       
This is a lesson I want to pass on, communication is key, key to Emperor's relationship with our clients and partners. If we're upfront with our clients, we can manage expectations, create better work and build stronger relationships.
Over the years
SCD American Vehicles
Emperor provides full agency service to SCD American Vehicles. In the last 12 months, with  our support the Brisbane-based business has grown in leaps and bounds, bringing the strongest and toughest American vehicles to Australian shores, employing more and more Australians every day. 
We'd like to thank you Eddie, Steve and KJ for giving us the space and opportunity to grow Emperor's team.
Anytime Fitness
In the last two years, Emperor has become a pivotal resource for Jordan Cowen's team and his Anytime Fitness franchises. Our relationship started off with small jobs – additional print and digital art. Over the last 3 years Jordan's business has grown with the help of Emperor. We provided holistic content solutions that help deliver their marketing strategies. This year we saw them expand to a total of ten Anytime Fitness gyms with the recent openings of Newmarket and Stafford.
Thanks to Jordan, we've been able to expand our relationships and create work for multiple Anytime Fitness franchisees and businesses like MyFirstGym. 
Damian Coppolecchia 
Through the Anytime Fitness franchise, Emperor's been an agency partner with Damian Coppolecchia. Starting initially with a single location, we saw Damian grow to three locations plus being a part of the opening of a new business CityCave Beenleigh. Damian's gyms have proved successful from month to month and CityCave Beenleigh broke opening records.
We're excited to see what the future brings for Damian's team.
Base Training Centre
At the start of the year we saw our good friend Damien "Beatdown" Brown open Base Training Centre, his own mixed martial arts and fitness facility. We had the amazing opportunity to help create and build this brand from scratch, creating its brand, digital presence, content solutions and merchandise. 
We'd like to congratulate Damien, his family and the Base team for an amazing 2019 and wish them the best in 2020 and beyond.
Eternal MMA
This year, Emperor solidified its partnership with Australia's premier mixed martial arts (MMA) promotion Eternal MMA. The partnership offers the talent of everyone in the Emperor team and we push the creative boundaries of the Australian MMA scene.
As well, Eternal MMA became a UFC FightPass platform partner – boasting the opportunity to showcase Australian and New Zealand athletes to the worldwide audience. Along with that they've generated over 4.2 million views on their YouTube channel this year.
Emperor will have the opportunity in 2020 to provide original content as well as social media and digital advertising helping the growth of the sport throughout Australia and the expansion into New Zealand. We welcome the chase with Eternal MMA and like to thank Cam and Ben for their support.
Thank you
Over this decade, especially the last four years, Emperor has had the privilege to work with an array of businesses and people, local and international. There's countless clients and partners we'd like to say thank you. You've built our confidence to execute and believe in our work. Thank you for challenging us to be better than we were yesterday and push the boundaries in the work we do. 
I'd personally like to thank the team and their belief in Emperor; Trae, Mitch, Sohale, Mitchell, Callum, Chez and Rocco – each one of you has helped me become a better creative, a better professional and a better person.
Emperor is defined by what you bring to the business.
I'd like to thank all the mentors I've had in the last decade as well as my friends and my family. Since I said I was going to do something great, you've all challenged me, pushed me and most importantly believed in me. I am most grateful for you.
If the last ten years have been about finding our purpose I think it's time to say that Emperor has a clear vision for 2020 and beyond.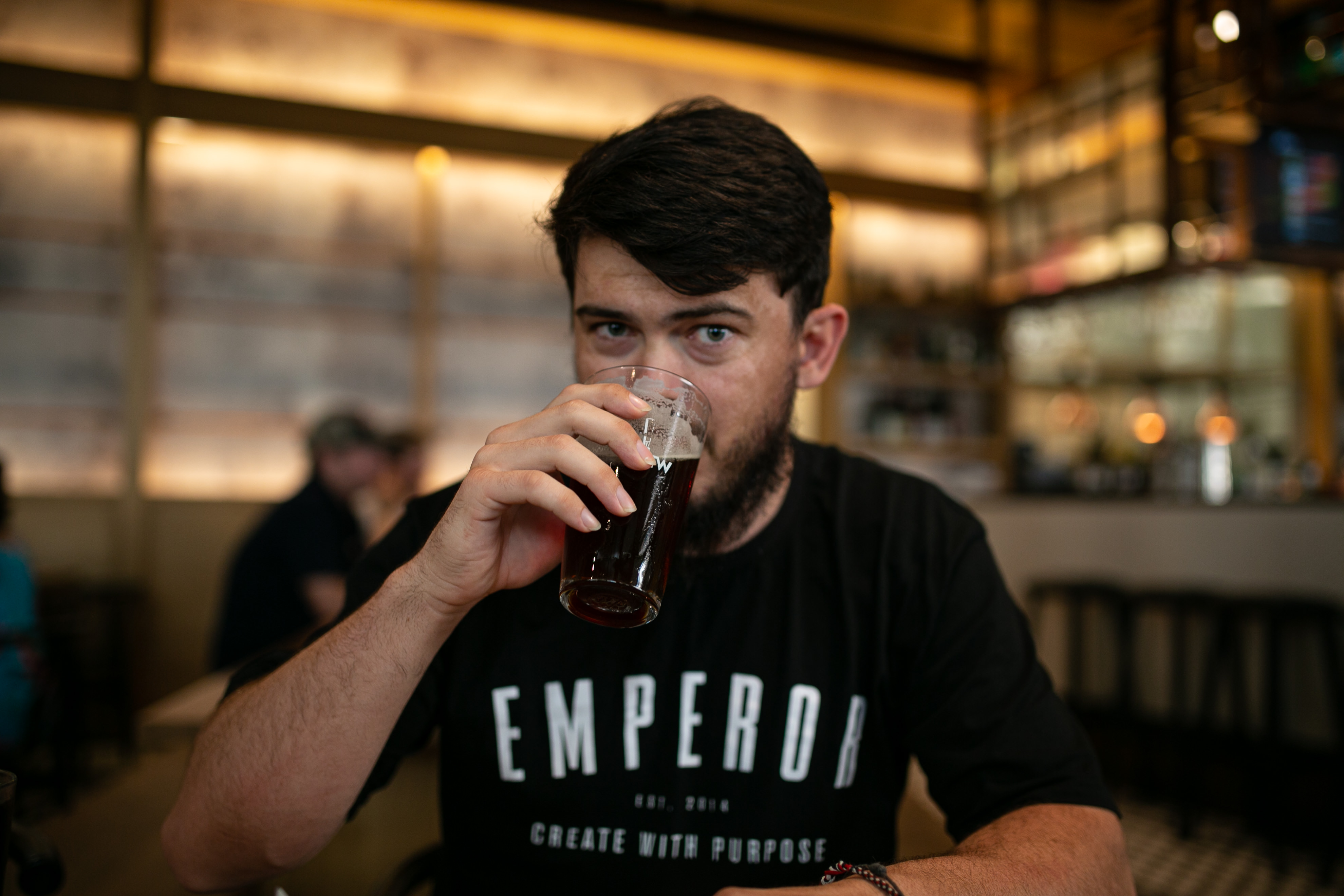 ---
Huynh Nguyen is a lifelong martial arts enthusiast who spearheads Emperor - a talented collective who specialise in digital strategies and content solutions. As leader at Emperor, Huynh's passion lies in creating authentic relationships with his clients and team, to create a positive outcome for all.
All author posts